In the following article, we review the best mid-priced forwards for the 2021/22 season. With many managers likely to invest heavily in midfield premium assets, pinpointing your ideal forward line is going to be essential. I am going to cast my eye over the best mid-priced forwards at our disposal for the new season. I shall take a look at their 2020/21 statistics, any developments at their respective clubs, pre-season friendlies and their opening six fixtures.
Since starting to write this article Danny Ings (£8.0m) and Leon Bailey (£6.5m) have both signed for Aston Villa. While Jack Grealish (£8.0m) has departed for Manchester City in a record £100m deal. Consequently, there has been some fine tuning to this article. It just highlights how fluid the transfer market is and no doubt, there will be plenty more transfer activity right up until the transfer deadline.
As initial drafts start to take shape, the first Gameweek deadline of the new season is rapidly approaching. Fantasy Premier League managers have to finalise their squad selections and preferred team formation.
Months of team tinkering is drawing to a close. There is no doubt that the events over the past week have challenged even the most committed of managers. There have been numerous transfers and plenty more speculation regarding further potential transfers, including Harry Kane (£12.5m) and Romelu Lukaku.
There has also been a spate of injury scares. With Kane unlikely to feature in the opening round of games I turn the spotlight onto the mid-priced forwards who offer real value. Attached below is a copy of the first six fixtures for each player who are featured in this article. This will help you when assessing their appeal.
Ollie Watkins £7.5m – Aston Villa
The Villa striker had a brilliant debut season in the Premier League, with 14 goals and nine assists to his name. His fine form culminating in an England debut against San Marino in March 2021. It was a fairy tale start for Watkins as he scored with his first attempt on target in an England shirt. England went on to run out convincing winners with a 5-0 victory.
Delving into last season's statistics, only Harry Kane, Patrick Bamford (£8.0m) and Jamie Vardy (£10.5m) scored more FPL points than Ollie Watkins amongst the forwards. Watkins finished the season with 164 points, the 11th highest scoring player in the Premier League.
That is even more remarkable, considering that Watkins lost his chief provider for a large part of the season. Jack Grealish missed twelve games with a leg injury and no doubt that this had an impact on Watkins output.
Looking more closely at Watkins statistics, you realise just how impressive his first season was in the Premier League. His transition from Championship football with Brentford to Premier League football with Villa seemed trouble-free.
He registered 97 attempts on goal, which was the third highest among forwards. Only Harry Kane and Patrick Bamford registered more attempts than him. Of those attempts, 45 were on target, that being the fourth highest among the forwards. Whilst 87 of those attempts were inside the box. Although his shooting accuracy was 46%, Watkins will be best remembered for hitting the woodwork on no less than seven occasions throughout the season.
He had the fifth highest expected goal (xG) and his tally of fourteen goals was the fourth best among the forwards. Only Kane, Bamford and Dominic Calvert-Lewin (£8.0m) scored more goals. What stood out in his debut season, was not only his goal tally but also his general link up play.
He also made a significant team contribution by creating many of Villa's goals. His expected assists (xA) of 8.22 was the third highest among the forwards and he registered nine assists during the season.
Over the summer months, Aston Villa have strengthened their squad with the addition of Emiliano Buendia (£6.5m). The creative midfielder joining The Villains from Norwich City, for a fee in the region of £38 million. Within the past week Aston Villa have signed both Danny Ings from Southampton and Leon Bailey from Bayer Leverkusen.
The only question is what impact will the arrival of Ings have on Watkins. Will Villa play a 4-4-2 formation or more likely, will Watkins play on the left has he has done in the past.
If that is the case, it may well have an impact on his attacking returns. In Villa's final warm up game on Sunday both Ings and Watkins played in a 4-4-2 formation, however, neither Buendia or Bailey featured in the game.
Prior to Danny Ings signing for Aston Villa, Ollie Watkins was the most popular choice amongst the forwards. His ownership stood at 35.6%. Since the signing, Watkins ownership has plummeted to 24% whilst Ings ownership has soared.
Aston Villa's first three games are very appealing and they offer a great opportunity for both attacking returns and clean sheets. They face two of the three promoted teams with games against Watford, Newcastle and Brentford. The games provide Watkins with a great opportunity to make a blistering start to the new season.
Even though Villa face Chelsea, Everton and Manchester Utd in the next three, Watkins has shown that he is more than capable of scoring against any team. He scored a hat-trick in the demolition of Liverpool last season whilst he also picked up attacking returns against Manchester City, Arsenal and Tottenham.
Watkins is going to be a permanent starter and even though his price has risen, he still presents good value. If you pondering on whether to include Watkins in your squad, Watkins has been involved in four goals in his side's four pre-season friendlies, which includes scoring two goals against Walsall.
With the addition of Ings, it will be interesting to see if he is utilised in a wide role and whether his game time will be managed. A couple of things to consider in your decision-making process.

Michail Antonio £7.5m – West Ham United
The Hammers had an exceptional season under David Moyes. Even though they just missed out on Champions League football, they still managed to qualify for the Europa League. Although Antonio was plagued by another injury, he finished the season as the clubs top goal scorer with 10 goals in 26 appearances. He also contributed with 5 assists.
No doubt that Antonio's limited game time, affected his standing as being only the 15th highest points scorer amongst the forwards. He accumulated 118 points.
His 63 attempts on goal was the 13th highest amongst forwards. Twenty five of those attempts were on target. Fifty-one of the attempts were inside the box and Antonio had nineteen big chances.
He had an xG of 10.67 and his 10 goals placed him as the 11th top goal scorer amongst the forwards in the Premier League. Antonio had an xA of 4.31 and he delivered five assists. That being the 12th highest amongst the forwards.
West Ham are not blessed with strength in depth in the attacking department, so barring injuries Antonio should see plenty of game time. However, with a Europa League campaign I expect his game time to be managed. Antonio has benefited from a full pre-season which has seen him produce some outstanding performances. Most notably, in The Hammers 6-2 victory over Celtic.
He not only scored the first two goals but he was also fouled to set up the penalty for West Ham's third. He also had a hand in the fourth goal. Antonio was unfortunate to see his goal disallowed in the victory at Brentford. While he was again on target as The Hammers beat Atalanta at the London Stadium in their final warm up on Saturday.
Antonio's ownership currently stands at just 17.1%. West Ham have a decent run of fixtures to start the new campaign. After a long trip to Newcastle (a) they then entertain Leicester City (H) and Crystal Palace (H). That's followed with games against Southampton (a), Manchester Utd (H) and Leeds Utd (A). On Fantasy Hub's fixture ticker, West Ham are ranked seventh for the best opening fixtures among the twenty clubs.
Antonio has proved in the past that he is capable of scoring against anyone. Five of his goals last season came against Manchester City, Arsenal, Leicester and Tottenham. Given the fixtures, there is scope for Antonio to make a strong start to the new season. Much will depend on how is game time is managed between the Premier League and Europa League fixtures.

Kelechi Iheanacho £7.5m – Leicester City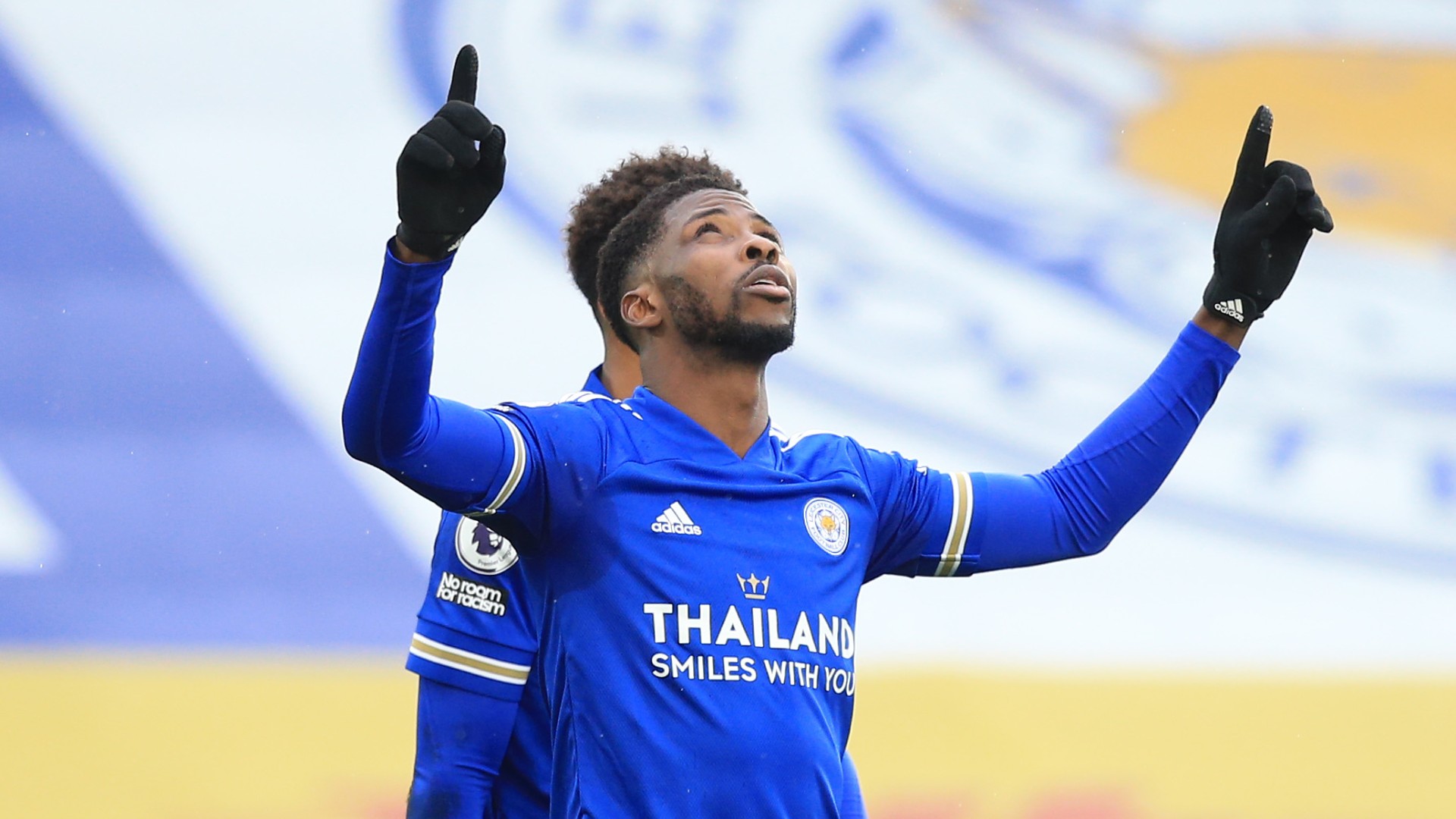 At the start of last season, Iheanacho was languishing in the reserves with no prospect of first team football. However, a series of injuries opened the door for him to display his undoubted talent.
During the second half of the 2020/21 season, Iheanacho set the Premier League alight with some blistering performances. He was transformed into a goal machine and no defence could handle his attacking prowess. He was the 'in form' player to have and his popularity soared.
Even though Iheanacho was only ranked seventeenth among the forwards with 110 points, that doesn't tell the full story. He only made 25 appearances for The Foxes, with nine of those being as a substitute. His points tally comprised of 12 goals and two assists.
Just to highlight how prolific Iheanacho was during the second part of the season, no player scored more than his 95 points between GW26 to GW38. He had 59 attempts on goal, that being the 14th highest among the forwards. Thirty-eight of those attempts were inside the box whilst 25 of his total attempts were on target.
He had an xG of 9.94 yet he managed twelve goals, only six strikers scored more goals than him. Iheanacho had an xA of 4.97, but although he only contributed with two assists he was unfortunate not to register a lot more. He built up an excellent understanding with his senior partner, Jamie Vardy.
Leicester City have strengthened again during the summer and that includes the arrival of Patson Daka (£7.5m). The arrival of a new striker plus a full strength squad complicates matters for Iheanacho. It has been noticeable that Iheanacho has started all of the pre-season games and the FA Community Shield Final on the bench.
Add Jamie Vardy into the mix and the formation that Leicester play, understandably there is great competition for places. You suspect that Iheanacho's game time may be limited. He came off the bench to score a last minute penalty against Queens Park Rangers. Likewise, it was the same story in the FA Community Shield Final as Iheanacho slotted home a 89th minute penalty to win the game for The Foxes.
Iheanacho is currently owned by 13.8% of managers. Looking at Leicester's first six games of the season they sit eleventh in the rankings for easiest fixtures. They open the season when they entertain Wolves at the King Power Stadium. That's followed with games against West Ham (a), Norwich City (a), Manchester City (H), Brighton (a) and Burnley at home. There is no doubting Iheanacho's ability but there has to be concerns regarding his game time.

Patrick Bamford £8.0m – Leeds United
As was the case with Ollie Watkins, Patrick Bamford had an outstanding first season in the Premier League. At the start of the season he was a bargain buy at just £5.5m. He had his doubters, with many believing that he would be unable to adapt to the higher level of football. Bamford's early season form attracted a lot of interest from FPL managers and consequently his price soared. He also emphatically proved many of his doubters wrong in their early assessment of him.
In his debut season in the Premier League Bamford scored 194 points. Only four players scored more points than him during the 2020/21 season. Those players being Bruno Fernandes (£12.0m), Mo Salah (£12.5m), Harry Kane and Son Heung-min (£10.0m).
That is a remarkable achievement, considering Bamford started the season at a measly £5.5m. Bamford's key statistics also makes for impressive reading. His 107 attempts on goal was only second to Harry Kane. Of those attempts, 95 were in the box and 48 were on target. Again, that is the second best among all forwards.
He had 33 big chances throughout the season. His xG of 19.05 was the third best, whilst his tally of 17 goals was once again the second highest behind Kane. His GI was 45%. Bamford had an xA of 6.16 and besides his goals he was a major provider in an attacking Leeds team. He contributed with 11 assists, the fourth highest among the forwards.
Although his price has risen significantly this season, Bamford may still be a viable option. Not forgetting that he is also on penalties. Surprisingly, Bamford is currently owned by just 19% of managers.
Leeds open the new season with a challenging set of fixtures. However, in the second half of last season, the Leeds defence looked a lot more solid. Needless to say, that under Bielsa, Leeds will continue to play their attractive brand of attacking football. After tackling Manchester Utd at Old Trafford on the opening day, they face Everton (H), Burnley (a), Liverpool (H), Newcastle (a) and West Ham at Elland Road.
Considering his price rise, I still believe that Bamford offers good value for money. There is no doubt, that Leeds will continue to play in the style that rewarded them so well last season. Attacking football will once again be on the agenda. With Bamford also on penalty duty, there is nothing stopping him repeating his 20/21 heroics.

Dominic Calvert-Lewin £8.0m – Everton
Dominic Calvert-Lewin had an outstanding season which resulted in him making the England Euros squad. He started last season like a house on fire, consistently delivering returns for his owners. He finished the season with 165 points, that being the fifth highest total among the forwards.
DCL had 83 attempts on goal, 72 of those were inside the box and 46 of the attempts were on target. His xG of 17.53 was also the fourth highest, whilst his 16 goal tally was the third highest. Only Harry Kane and Patrick Bamford scored more. He had an xA of 4.16 and contributed with 6 assists.
Even though the Toffees have a new manager in Rafa Benitez, I fully expect Everton to be more of an attacking team. After his appearance in the Euros, Calvert-Lewin did not make the trip to the United States to participate in the Florida Cup. Neither has he featured in any pre-season game.
DCL is currently owned by 23.1% of managers and that is not surprising given the excellent fixtures that Everton have been handed early on. The Toffees have arguably the one of the best sets of opening fixtures in the Premier League. They are ranked third for fixtures in the Fantasy Hub fixture ticker. They open their campaign with a game against Southampton at Goodson Park, followed by Leeds Utd (a), Brighton (a), Burnley (H), Aston Villa (a) and Norwich City at home.
With a new manager and a new supply line, I fully expect Dominic Calvert-Lewin to once again shine in the Premier League. Given the fixtures, he has to be a serious contender for a starting birth amongst FPL managers.
The only note of concern is the fact that Calvert-Lewin hasn't featured in any of Everton's pre-season games. He only returned to training on 2nd August and he didn't feature in The Toffees 4-0 defeat to Manchester Utd on Saturday. It is believed that he picked up a toe injury during training but the extent of the injury is unknown.

Danny Ings £8.0m – Aston Villa
It's fair to say that Danny Ings had a disappointing 2020/21 campaign, a season where he was plagued by injuries. It didn't help that Ings featured in a Saints side that really struggled during the second half of the season.
Southampton had been tipped as possible relegation candidates prior to the departure of Ings. His transfer to Villa certainly adds weight to that possibility. Ings was the tenth highest scoring forward last season with 131 points from 29 appearances.
His disappointing season is reflected in the fact that he only finished in joint sixteenth place for his 57 attempts on goal, with 27 of those attempts being on target. Even though he had a relatively low number of attempts, Ings still managed to finish the season as the joint seventh highest scorer among the forwards with 12 goals.
He contributed with four assists. There is no doubt that his move to Villa Park could re-ignite his career. He will be playing in a team that is arguably stronger and he should be provided with some quality ball. As with Ollie Watkins, it will be interesting to see how Villa set up and how much game time that he gets.
Danny Ings did feature in Villa's last pre-season game against Salernitana of Italy. Ings played alongside Ollie Watkins in a 4-4-2, however both Buendia and Bailey were not playing. Ings marked his Villains debut with a first half goal. It was interesting to note that when Villa were awarded a penalty, it was Anwar El-Ghazi that took the spot kick. Since signing for Villa Ings' popularity has soared from less than 5% to 16.9%.
Below you will find a summary of the key statistics for the players already featured in this article. In your decision-making process, it may well be worthwhile taking into account not only last season's stats but also any pre-season friendlies and relevant transfer activity from each club.

Callum Wilson £7.5m) – Newcastle
Callum Wilson (£7.5m) had an excellent first season for The Magpies and he was generally involved in many of Newcastle's goals. It was unfortunate that he sustained a hamstring injury which curtailed his season somewhat. No doubt that his underlying statistics would have been even more impressive. He was the ninth highest scoring forward with 134 points from just 26 appearances, three of those appearances being as a substitute.
Wilson was the joint seventh highest scorer among forwards with twelve goals to his name. He was also the top goal scorer for his club, Newcastle Utd. He also contributed with six assists, that being the joint eighth among the forwards.
Wilson had 49 attempts on goal, with 20 of those being on target. It's worth considering that Wilson is not only on penalties but Newcastle have a relatively favourable set of opening fixtures.
They are ranked seventh for the best opening six fixtures which includes games against West Ham (H), Southampton (H) and Watford (a). Wilson did miss a couple of The Magpies pre-season games as a precaution, however, he did feature in their final warm up game on Saturday. He is currently owned by just 6% of managers.
More to come
We hope you enjoyed the article and hopefully it will help your planning ahead of the 2021/22 Fantasy Premier League season. We have plenty more lined up for pre season and will be publishing advice, team reveals and more strategy guides right up until the big kickoff.
Be sure to keep your eyes on the FPL Connect twitter page for all our latest releases, this season promises to be our biggest yet.
We've also launched our 'custom mini-league' site, a huge innovation on the current mini-league format. To celebrate, we're organising a FREE TO ENTER £1,000 cash prize league. For more information see the graphic above and follow this link for details on how to enter.
You can also join directly through this link.
*Underling statistics and fixture obtained via the author's paid subscription to Fantasy Football Hub*