In the following article, we assess the merits of wildcarding ahead of gameweek three in Fantasy Premier League. We look at the high performing players who have turned heads in the opening two weeks, while judging if their impact is enough to warrant burning wildcard one. We also look at the merits of holding out longer and using it in the weeks to come.
FPL Twitter reached fever pitch on Monday night as West Ham thrashed ten man Leicester. Double digit hauls from Hammers' pair, Michail Antonio (£7.7m) and Said Benrahma (£6.2m), left many managers scrambling to get them in.
The demand was so great that Fantasy Football Fix recorded unprecedented price change statistics, at one stage ownership of the pair was rising by over 50% per hour.
We've been here before with West Ham, Jesse Lingard (£7.0m) wowed us last campaign with sensational scoring run and many managers, including me, reacted too late to benefit.
Clearly, many are worried about history repeating itself and with price changes particularly volatile at this stage of the season we will see an influx of early transfers and, as we shall discuss, plenty of early wildcards.
Ultimately, the question is, what do we gain by wildcarding now and what do we lose?
Chelsea's display further muddied the FPL waters as they brushed aside Arsenal, with new star man Romelu Lukaku (£11.5m) finding the net in the opening ten minutes of his debut.
There appears to be the opportunity to pivot, to make significant changes. But are we tempted into using FPL's most powerful chip by just a handful of players? Is it worth it?
The Pros
The immediate positive of an early wildcard is you get to shift some deadwood, it's nigh on impossible to pick the optimal team to start with and almost every manager will some kind of fire to fight already.
Owners of Harvey Barnes (£7.0m) and Riyad Mahrez (£9.0m) may look at their underperforming duo as expendable, especially when the likes of Mason Greenwood (£7.6m), Raphinha (£6.5m) and the aforementioned Benrahma have all had more explosive starts.
It's natural for those fingers to be twitching and knees-a-jerking. A big part of every FPL season is the feeling of missing out, FOMO.
The key is to manage that FOMO effectively, sometimes you will need to go with the masses but other times it's best to not rush into decisions. Take Barnes for example, he will likely drop in price before GW3 but those selling are doing so ahead of Leicester's visit to Norwich, a side who have conceded eight goals in two games without reply.
The original decision to pick Barnes should still be in your thoughts, that Norwich fixture would almost certainly have been one of the main reasons for the selecting the Leicester man and removing him ahead of it is exactly the kind of move that has potential to backfire.
Cleary, the performances of Benrahma have made him hard to ignore, but it's always important to remember what you are selling not just what you are buying.
At the same time, if it appears clear that a better option has emerged then the wildcard allows you complete flexibility to reshape your team and fit these options in.
This is especially useful with the more expensive options. Heung-Min Son (£10.0m) has emerged as a potential captain for GW3 and GW4, the Spurs man has been their furthest forward player in the absence of Harry Kane (£12.3m).
Even those with Mahrez will need to find an extra £1.0m to get up to Son, something that could potentially be done in one move but the advantage of the wildcard is that it allows money to be taken out of far more players, and therefore less compromise is required in a single position.
The same can be said of Lukaku (more on him shortly), the Belgian's stunning GW2 display has seen interest in him rapidly rise and at £11.5m he will be very tough to accommodate if your team is close to the starting template.
Overall, wildcarding early allows you to move on to the emerging bandwagons and shed your team of any underperfoming assets. It also allows you to set up your team, using knowledge accumulated over the opening weeks to attack the upcoming fixtures. It can also help you accumulate team value, capitilising on the frequent rises and falls.
Ultimately, there are a number of solid reasons to activate the wildcard now. Doing so represents a proactive use of it, rather than passive, potentially gaining an early lead on the competition at a time where most people are more cautious. It does feel very 'make or break' at this stage though.
Players to Target
Romelu Lukaku (£11.5m) – 18.5% TSB
Chelsea's marquee signing finally opened his Chelsea account, ten years after making his debut for the club. The sense of optimism surrounding Lukaku's second spell in West London has morphed into mass hysteria, with many predicting the striker will go on to win the golden boot.
Lukaku's performance against Arsenal made such an impression that over 300,000 FPL managers have moved to get him in since Sunday.
The stats fully endorse this interest. Lukaku posted an astronomic expected goal involvement (xGI) total of 1.58, enough to rank third among forwards despite playing a game less than most. He also registered seven shots in the box (SiTB) and two big chances, ranked fourth and third among forwards.
For a single game, away to a club of Arsenal's stature, those numbers are simply astounding. If this is a taste of things to come then Lukaku's inclusion, even this early, appears to be a no brainer. The Blues go away to Liverpool in GW3, not the easiest, but then face Aston Villa and Spurs in what could be more fruitful games.
Chelsea were already a great team, even after one game it looks as though Lukaku is the missing piece.
Michail Antonio (£7.7m) – 33.7% TSB
Already an FPL folk-hero, Antonio looks to be on his way to full legend status after registering six attacking returns in the opening two gameweeks.
His performance away to Newcastle in GW1 was superb, but his dominating display at home to Leicester on Monday night was on another level. Antonio was a constant threat, assisting colleague Benrahma before plundering two goals of his own, breaking Paulo Di Canio's long standing club Premier League goal record in the process.
The Hammers' hitman has amassed a league leading xGI total of 2.45 and has complemented it with eight shots in the box (SiTB) and five big chances.
West Ham face Crystal Palace and Southampton next, two of last seasons poorer defences and both have had mixed starts this season also.
Although the Hammers' run does get more mixed in the medium term there are still fixtures worth targeting and it would be wise to jump on this bandwagon and benefit from the price rises that come with it.
Said Benrahma (£6.2m) – 16.7% TSB
Initially a twitter differential, Benrahma has exploded into the wider FPL scene with back-to-back double digit hauls to open the campaign.
At the time of writing, the Algerian is the most transferred in player ahead of GW3, with nearly 400,000 transfers in. West Ham have started the season on fire and Benrahma has been central to that, registering four attacking returns and the former Brentford man has thrived in a more involved role.
It remains to be seen whether he is completely nailed, should West Ham bring Lingard back it may muddy the water somewhat. For now, Benrahma looks an excellent pick and like Lingard he is performing at a higher level than most expected.
His xGI of 1.01 ranks well but isn't groundbreaking, as we learned with Lingard it is sometimes best to ignore the numbers when it comes to bandwagon picks. The eye tests tells us a lot of what we need to know about Benrahma, another West Ham asset you should think carefully about passing up on.
Shane Duffy (£4.1m) – 8.4% TSB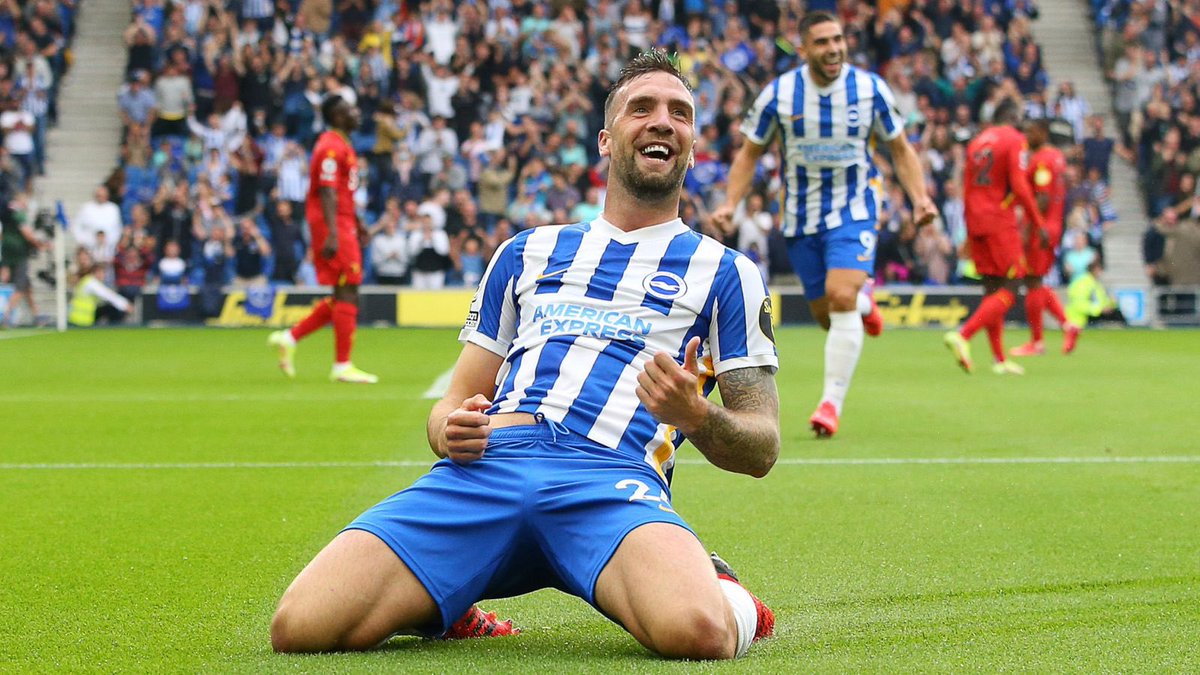 Extraordinarily, Duffy has been transferred in by close to 250,000 managers at the time of writing. The Irish defender finally delivered the goal that his owners in 2018/19 had hoped for, yielding a return of 14 points.
Anytime a £4.0m defender delivers there is pandemonium, and Duffy looks to be nailed for the time being at least. Colleagues Joel Veltman (£4.5m) and Dan Burn (£4.5m) are likely to miss at least the next two gameweeks and even then their exact returns are not yet known.
Brighton have started this season well, with back-to-back wins. The Seagulls have posted the seventh best expected goals conceded (xGC) total over the opening two weeks, continuing their fine defensive performance from last campaign.
Brighton's harder games come in their next three home games, versus Everton, Leicester and Arsenal, while they play Brentford, Palace and Norwich in their next three on the road. With fixtures this good it seems likely that Brighton will continue to keep clean sheets, and with Duffy's goal threat he seems a bargain at £4.1m. With many looking to move on Konstantinos Tsimikas (£4.2m) due to the impending return of Andrew Robertson (£7.0m), Duffy looks a ready made replacement.
Dominic Calvert-Lewin (£8.1m) – 15.2% TSB
Initially one of the early pre-season bandwagons, DCL saw his ownership drop under 10% prior to the GW1 deadline.
The Everton forward kicked off his season with a goal and a bonus point in the Toffee's 3-1 home win against Southampton, suggesting that despite the famous pragmatism of new manager, Rafa Benitez, DCL will still prove to be a valuable asset this campaign.
In fact, Everton appear to be aggressively targeting their lone striker, firing in no less than 17 crosses into the Saints box. This strategy helped Calvert-Lewin to a then league leading total of five SiTB and three headed chances, yielding one big chance.
DCL followed this up with a goal from the penalty spot against Leeds in GW2, were he to continue as Everton's full time spot kick taker then £8.1m is simply far too cheap for a player who has registered nine shots in the box and an expected goals (xG) total of 2.28.
DCL looks ideal to pair with Antonio for the medium term, the two are currently in a class of their own stats-wise. The inclusion of the Everton man will likely require Danny Ings (£8.1m) to make way, a move I would perhaps book in for GW4 with the Villa striker facing the susceptible Brentford this week.
The Cons
The most obvious downside to using your wildcard in GW3 is that you will have used it in GW3.
Moving early with relatively little info has as much potential to backfire as it does to succeed, it also means you will have to go far longer between wildcards. If you plan correctly it is definitely possible to make it work, but it is an awful long time to go without the prospect of an overhaul and perhaps opens you up to more hits down the line.
The problem with making so many changes with little information is it is far easier to get decisions wrong. We can't yet draw meaningful conclusions from data and as such it is difficult to make long term projections.
Take Chelsea for example, clearly a very strong team but can we draw too many conclusions from a performance against an Arsenal side that were comfortably beaten by Brentford a week earlier?
Given Chelsea play Liverpool and Man City in their next four it may just make more sense to stick with the popular plan of a GW7 or GW8 wildcard. Have we seen enough from Chelsea to warrant wildcarding for their assets?
The main reason I can find for not wildcarding is that the majority of players can be reached with two or three moves. For me, anything up to a -12 is acceptable rather than wildcarding. For those who want to jump on Chelsea, downgrading Mahrez or even swapping one of Mo Salah (£12.6m) or Bruno Fernandes (£12.1m) will only require two moves and doesn't need a full scale overhaul.
Jumping on the bandwagon picks like Antonio and Benrahma should be easy enough, both are at friendly price points and easy to access by dropping from more expensive players or making sideways moves.
To put it simply, unless your team is a complete mess it is unlikely you need to wildcard to get on the most popular and highest performing assets, it can likely be done in a few moves.
While I don't think wildcarding now is a bad idea, it can certainly boost your score in the coming weeks, I just wonder whether it's best saved to attack the more defined fixture swings to come.
*Underlying statistics obtained via the author's paid subscription to Fantasy Football Fix*