In the following article, we discuss the do's and don'ts when finalising your FPL draft in the final week of pre-season. We look at the current template and discuss alternative assets that could do well. We also analyse the latest injury and fitness news, and what effect its had on our planning.
Almost a month on from the European Championships and we are finally approaching the kickoff of the 2021/22 Premier League season, and with it the return of FPL.
Fantasy managers across the land are frantically putting the final touches on their gameweek one teams, the search for the ideal lineup will go on right up until Friday's deadline for many.
With so little time left it is vital to consider your plans wisely, take a step back and make sure any decisions are not made lightly. So much has changed over the past week, the signing of Romelu Lukaku for Chelsea, the Lionel Messi saga and an injury to a certain Liverpool left back have dominated social media and only served to cloud our thoughts further.
Lineups will be finalised, strategies decided upon and four weeks of planning will come to a head. Everything is reaching a crescendo, the new Fantasy Premier League season is here!
The Current Template
Shown above are the 15 most owned players at the time of writing. The team isn't in budget, it simply serves as an idea of which players will feature in the majority of teams.
There are a few interesting inclusions. Mason Mount (£7.5m) is one of a number of Chelsea players yet to feature in pre-season after arriving back late from international duty. It's possible Mount gets minutes against Crystal Palace, but a start seems unlikely based on current information.
For predicted lineups for all 20 Premier League clubs please follow the link below.
https://fplconnect.blog/2021/08/10/fpl-2021-22-predicted-gw1-lineups/
It also remains to be seen whether Jack Grealish (£8.0m) will start in the league for Man City at the first opportunity, although based on fitness issues across their squad I would suspect he goes straight in.
Harry Kane (£12.5m) is another who's current status is unknown. Despite manager Nuno Espirito Santo's suggestion that Kane may make GW1 it is hard to imagine him being thrown in with no minutes under his belt, even if it is against suitors Man City.
Three of the 15 highest owned players may not even feature on the opening day.
Even the 'second string' template, shown above, has a number of players who are not guaranteed to be involved in GW1.
Ben Chilwell (£6.0m) is yet to play a single minute in pre-season, and like colleague Mount, is likely to feature in Chelsea's friendly against Weymouth the day after their league opener. While Chilwell could be involved this weekend, it seems likely it will be from the bench if at all.
Bukayo Saka (£6.5m) has only played 27 minutes for Arsenal over the last month and is another who seems unlikely to start in GW1, frustrating given the Gunners open their campaign at newly promoted Brentford.
While likely nailed, Stuart Dallas (£5.5m) is likely to see a significant drop off in production now he has been reclassified as a midfielder. A big part of the early template comes from who did well last season, a lot of people still place a lot of value in past points as a way of predicting future ones.
Kelechi Iheanacho (£7.5m) may have scored the winning goal in the Community Shield final, but his prospects look bleak for the opening weeks of the Premier League season. Harvey Barnes (£7.0m) returning to fitness has enabled the return of Brendan Rodgers' preferred 4-3-3 formation, a system that is likely to remain in place given the Foxes' injury problems at center back.
Iheanacho could still provide good value, but at this time it looks like he will struggle for minutes and as such there are more secure options for similar money.
Out of the 30 players presented, seven are doubts to feature in the opening week. These gaps are areas in which we can differentiate and go against the grain by picking appealing options who are far more likely to see minutes.
You can even select players from the second string to replace the top 15. For example, Heung-Min Son (£10.0m) could be swapped out for Kai Havertz (£8.5m) based on the strength of the latter's GW1 fixture. Mount could be replaced by Raphinha (£6.5m), who is nailed on in a very attacking Leeds side, a change which would also allow funds to move newly promoted Ivan Toney (£6.5m) to known FPL quantity, Michail Antonio (£7.5m).
The three alternatives mentioned are 18% less owned than their more popular counterparts, a sizeable chunk taken out of the template side and with the potential to produce more points as well.
Just outside the top 30, Edinson Cavani (£8.5m) and Jadon Sancho (£9.5m) are both over 11% owned and considered major doubts for the weekend. Finding these gaps is key to not just starting well, but getting the kind of start needed to have a top draw season. Information is king at this stage and understanding who is likely to be available can give you a big advantage.
The key isn't to destroy the template, but adopt the parts of it that will do well and work around the less appealing parts. Far easier said than done but picking players who are guaranteed minutes is the best place to start when we have little data to go on.
Even by selecting players from just outside the top 15 most owned you can make decent gains if they do well. Dropping Ruben Dias (£6.0m) down to Vladimir Coufal (£5.0m), who is more attacking and has better fixtures, represents a 12% reduction in ownership versus the template and for a player who I would argue is likely to outscore Dias initially.
Before finalising my draft I'll refer back to the template and make sure I'm covering enough bases to avoid any major setbacks, while having one or two differentials to try and gain an edge.
Injuries and Fitness News
FPL managers were left stunned earlier in the week by the news that Andrew Robertson (£7.0m) is likely to face at least four weeks on the sideline.
The Liverpool left back injured in his ankle during their win over Osasuna and although the initial prognosis doesn't look too bad, the actual severity is still unknown. Manager Jurgen Klopp moved to play down fears, but it looks as though Robertson will still be out until just after the first international break.
A unique opportunity has arrived for Kostas Tsimikas (£4.0m), the rarely used Greek has now suddenly been thrust into the fantasy spotlight, and has seen his ownership grow from virtually zero to over 12%.
£4.0m defenders have been a hot topic of late, with a lack of guaranteed starters this season things looked bleak until earlier in the week. Tsimikas has potential to be a gift from the Fantasy gods, akin to John Lundstram of seasons past.
While no one should consider him essential, to have a starting Liverpool defender with decent attacking potential at a basement price is very difficult to turn down. For those keen on Diogo Jota (£7.5m) it creates a dilemma, including Tsimikas likely means dropping Trent Alexander-Arnold (£7.5m), not something I'd recommend.
For those who aren't currently tripled up on Liverpool I would strongly consider Tsimikas. The extra money saved, even versus a £4.5m, can make a huge difference in squad building and now the long awaited budget option has emerged, personally I'll be taking advantage.
Aston Villa manager Dean Smith calmed fears that Ollie Watkins (£7.5m) could miss GW1. The England striker came off early during his side's last friendly and the arrival of Danny Ings (£8.0m) lead many to believe that Watkins may not be rushed back.
Smith was adamant that Watkins and Ings would be used as a pairing, suggesting the pre-season switch to 4-4-2 may be something that Villa use more long term. Watkins appears likely to feature in GW1 now and based on Smith's comments it is possible his FPL viability may still be more than alive.
Fellow Villain, Emi Buendia (£6.5m), looks set to miss GW1. The new signing picked up a knock over the past week and is unlikely to recover in time to make his full debut. At one point one of the more popular picks, Buendia will need to force his way back into FPL reckoning with some strong performances when he does eventually make the team.
Dominic Calvert-Lewin (£8.0m) is another who reached a substantial ownership figure at one point during pre-season, the England man was a notable absentee from his side's defeat to Man Utd and manager Rafa Benitez is yet to fully explain his striker's absence.
While DCL could still feature, it seems a risk to pick him without more information as Everton could easily start Moise Kean, who has shown good form in pre-season.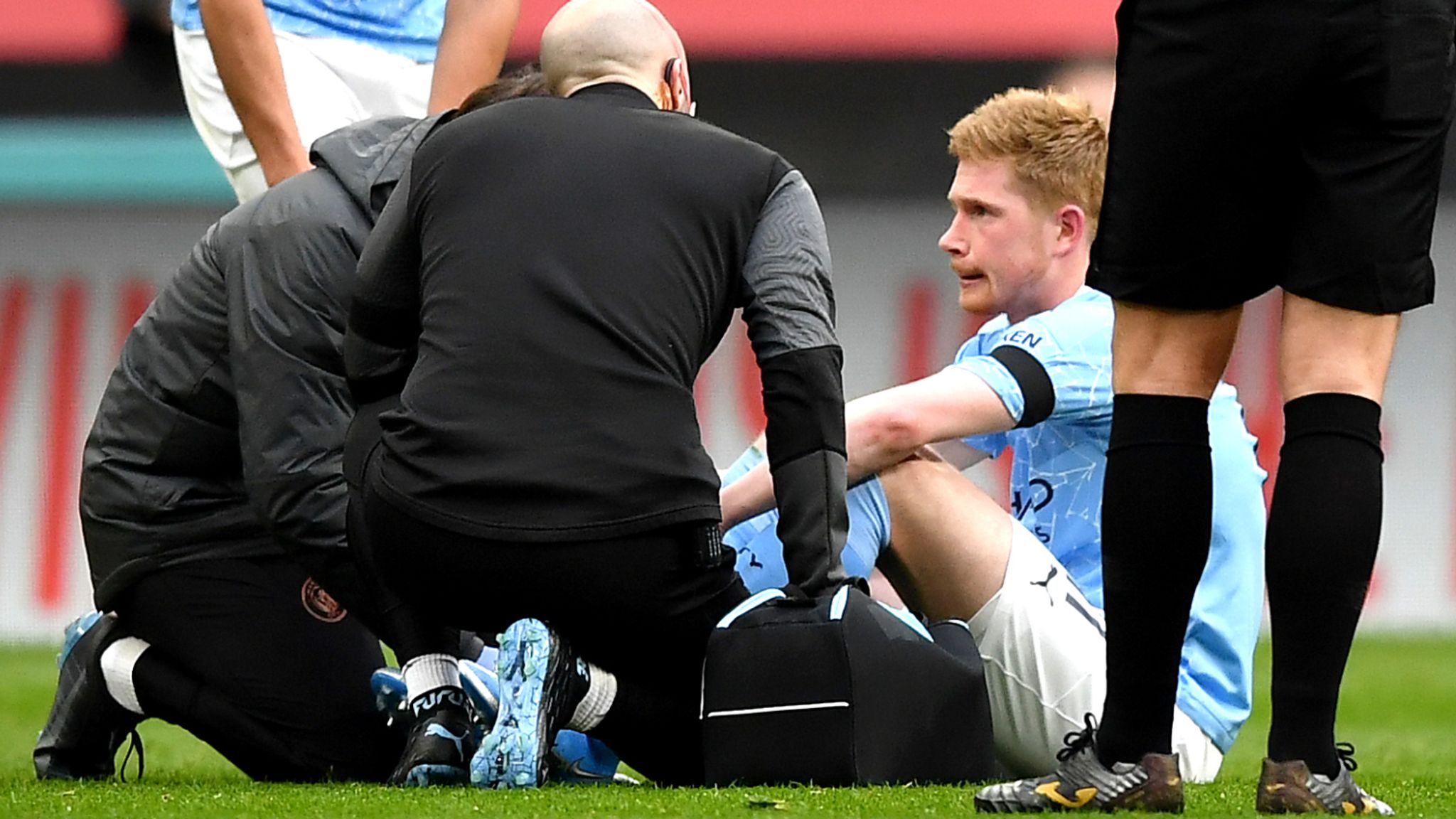 Man City pair Kevin De Bruyne (£12.0m) and Phil Foden (£8.0m) are both likely to miss the initial weeks, with their exact return dates still unknown.
Both are carrying problems picked up during the Euros and are not likely to be rushed back so early in the campaign.
As such, this has created an opportunity for a number of players. Grealish is likely to be moved into a starting spot quicker than he may have been were everyone fit. Riyad Mahrez (£9.0m), so often a cause of rotation frustration, now appears set to start at least the first two games and, based on his points per 90 minutes since joining City, surely becomes one of the most attractive options for the early weeks.
Ilkay Gundogan (£7.5m) thrived during De Bruyne's absence to have his breakout spell last campaign, the German looked similarly threatening during the Community Shield and is almost certain to take up a more advanced role until the Belgian returns.
Guessing Pep roulette is often either the making or downfall of our FPL seasons, we appear to be at a point where playing it is as easy as it's ever been. The City assets who are fit certainly warrant our attention, I would still listen closely to Guardiola's press conference but it looks an ideal time to invest in the City attack.
The Do's and Don'ts
There isn't really a definite answer in this section, how to manage your team and what you consider good practice is entirely up to you. There are many ways to play the game, no one way is wrong ultimately.
One thing a lot of top managers will tell you is, "find out what type of manager you are". Pick your team based on your own research and your own thought process, you'll feel far more satisfied with your success and it'll make the tough weeks easier to handle.
If you're the type of manager who doesn't like to take risks, that's fine, don't feel pressured into taking hits or jumping on differentials just because others are.
If you are someone who likes to gamble with your selection then don't be put off by effective ownership at this stage. If you're an instinctive, upside chasing kind of manager then now could be the perfect time to back your hunches.
Essentially, don't feel pressured into playing in a way that you're not comfortable with. If you've done well in the past then it's likely because you trusted your own methods. For those new to the game I would spend time planning for the weeks ahead, it'll help you discover your style and assess the level of risk you are comfortable with.
Ultimately the game is meant to be fun. Play in whatever way brings you the most joy.
I find it useful to set myself rules, a few codes which I will try to abide by over the season. For example I'm going to aim to lock my team in the night before each deadline in an aim to reduce the chaos in my decision making and eliminating hastily planned moves from my strategy.
This will also allow me to take on additional information on the day of the deadline, and should anything major happen I'll hopefully be able to approach it with a clear head knowing that I'm already locked in.
I'm also going to try to watch games or highlights before I view any data, rather than let the data build a narrative that I'll inevitably look for when I do watch the action. This point is particularly important to me, I'm a lover of stats but it is easy to let them shape your view on players rather than using them to qualify what your eye sees.
Don't feel as though you have to set yourself rules, although anything that can help clear up the decision making process is usually worth doing. Again, work out what you are happy with and run with it. Maybe trial a few different things if you are looking to tidy up your approach but are not sure where to start.
Having a structure certainly helps me when finalise my team, particularly for GW1. I recognise it's not for everyone but it certainly helps take the stress out of the game for me.
Like me, most of you probably can't wait for the season to kickoff. The excitement is palpable, the wait is almost over. FPL is back!
More to come
We hope you enjoyed the article and hopefully it will help your planning ahead of the 2021/22 Fantasy Premier League season. We have plenty more lined up for pre season and will be publishing advice, team reveals and more strategy guides right up until the big kickoff.
Be sure to keep your eyes on the FPL Connect twitter page for all our latest releases, this season promises to be our biggest yet.
We've also launched our 'custom mini-league' site, a huge innovation on the current mini-league format. To celebrate, we're organising a FREE TO ENTER £1,000 cash prize league. For more information see the graphic above and follow this link for details on how to enter.